Gel Electrophoresis Instrument
Gel electrophoresis instruments are used to separate nucleic acids and proteins based on their size and charge. Used in forensic, molecular biology, genetics, and microbiology labs, gel electrophoresis instruments are used to run and compare DNA samples. The two basic types of gel electrophoresis instruments available are horizontal and vertical. With the horizontal gel electrophoresis instrument, the sample is placed in wells on one side of the gel and is moved with an electric current toward the other side. The vertical version works in a similar manner, except the samples are loaded into the top and move toward the bottom. Vertical gel electrophoresis instruments can resolve smaller fragments of DNA and accommodate larger sample sizes than horizontal instruments. Other things one may need to consider when choosing a gel electrophoresis instrument are the number and capacity of wells and if it has timed and/or untimed programs.
HPE™ BlueHorizon™ – optimized performance in flatbed gel electrophoresis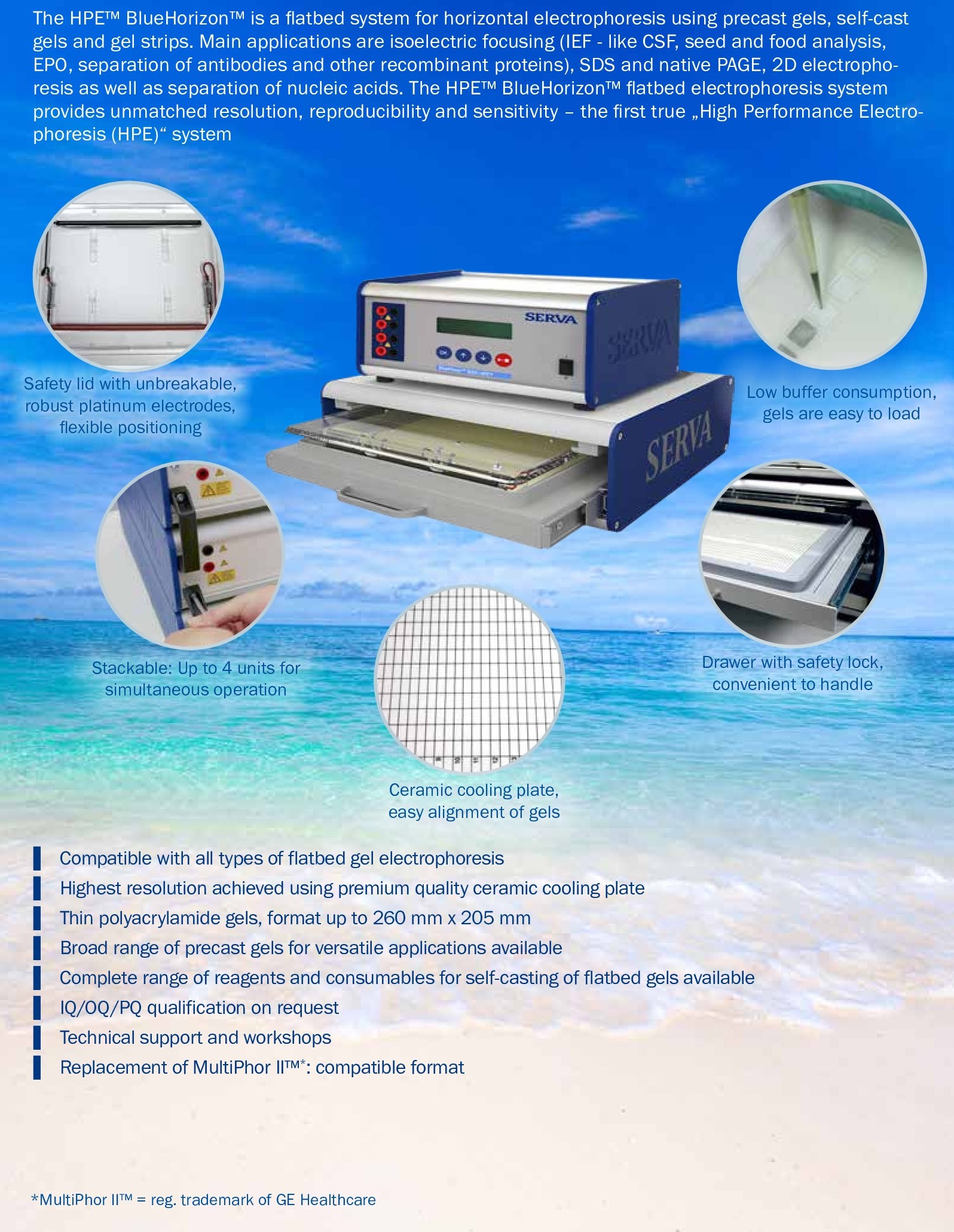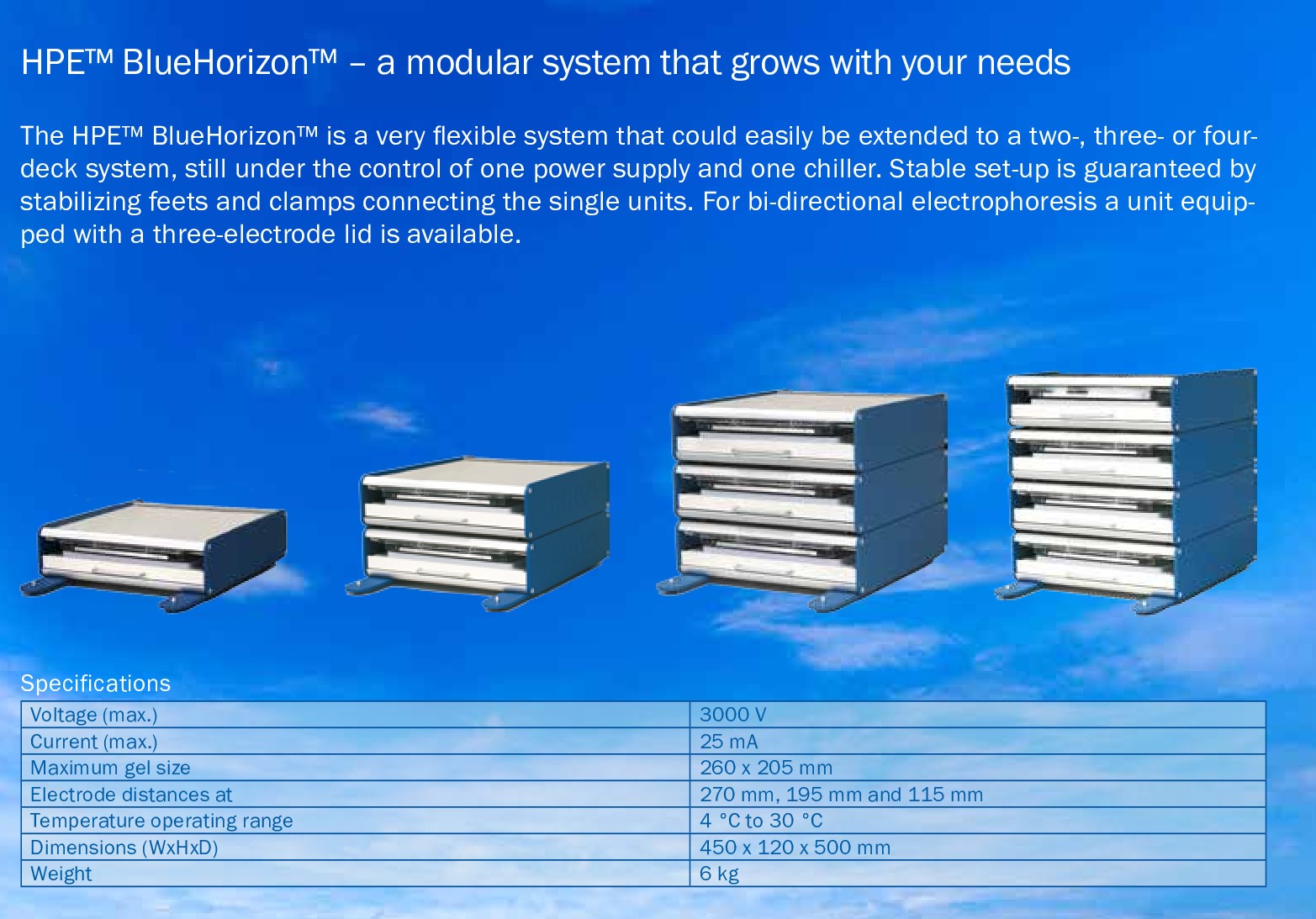 Electrophoresis Chamber DESAPHOR HF 210
The DESAPHOR HF 210 system can be used for a range of different horizontal electrophoresis applications. The electrophoresis plates are made of high quality ceramics and can be cooled. This prevents overheating and allows for the effective use of self-made and ready made agarose and polyacrylamide gels. The position of the electrodes is freely adjustable which enables two-way focussing and allows for high flexibility when setting up runs. Due to the width of the system, more than one gel may be run simultaneously.
The product includes the following items:
Electrophoresis chamber with lid, 400 x 200 x 310 mm

Glass cooling plate HF 210

Electrodes HF 210

Silicon hose for cooling liquid, 4m

Electrode strips, 25 x 10 mm, 20 strips

Silicon loading strip for 20 μl

Glass plates, 200 x 265 x 4 mm
Power Supply EV233
The EV233 power supply is a thoroughly tested work horse of electrophoresis. It's robust design and simple user interface make it suitable for routine applications.
Maximum voltage: 3000 V, maximum current: 300 mA, maximum power: 300 W

Timer option

4 outputs

Programmable

LED screen

Protection against over-voltage, over-current and short-circuits
See our product list for catalogue numbers.