---
Novel gel matrix for the detection of Erythropoietin (EPO)
ProTec Bioseparation has succeeded in producing a novel gel matrix (ProPhyl Air), which makes it possible to detect Erythropoietin (EPO) by means of isoelectric focusing directly in the gel with a conventional Coomassie dye. The advantage of ProPhyl Air over conventional acrylamide is its large pore size with hydrophobic/hydrophilic gel properties that allow proteins to be separated in the gel without any addition of solubilizing agents such as urea or other non-ionic reagents. ProPhyl Air can be used without any change to the previous acrylamide IEF protocols and would therefore be ideal for the possible detection of recombinant EPO in urine or serum.
A comparison between Acrylamide and ProPhyl Air in isoelectric focusing electrophoresis
| | | | | |
| --- | --- | --- | --- | --- |
| | Acrylamid (Sigma/Merck Cat.No.: A3550) | | ProPhyl Air (ProTec Bioseparation LB3/155) | |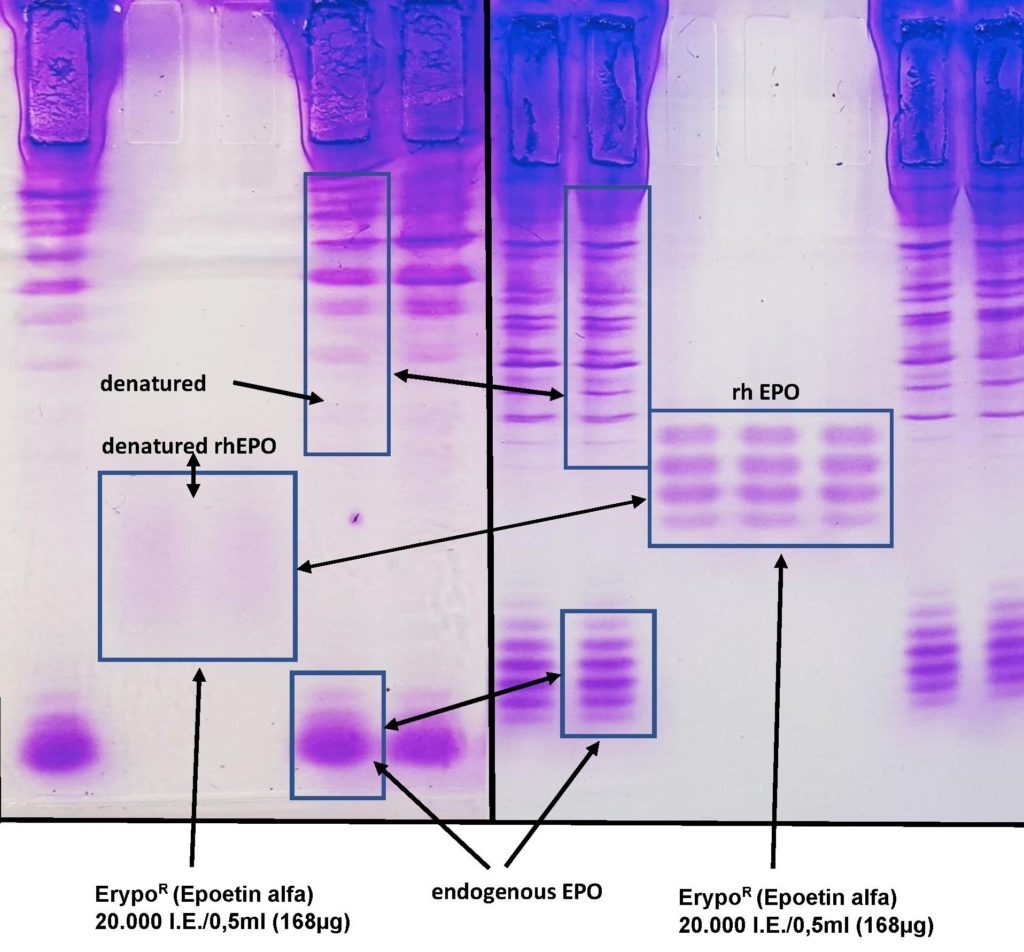 | | | | | |
| --- | --- | --- | --- | --- |
| | The thesis that the blood-forming erythropoetin (EPO), which is known to be used as a doping agent in competitive sports, can only be detected by complex procedures (immunoblotting, etc.) is not correct. This is proven by my attached results (see above). Comparative tests between the new gel matrix and the standard acrylamide clearly show that acrylamide has a denaturing effect on certain proteins, which is the case with EPO. | | The IEF electrophoresis of the endogenous EPO and the rhEPO variant can be carried out within 4 hours. An ordinary Coomassie dye (violet 17) as a coloring agent is completely sufficient! This EPO test is representative of other diagnostic IEF detection methods such as MS analysis (multiple sclerosis). | |
Conventional EPO determination according to the certified WADA method.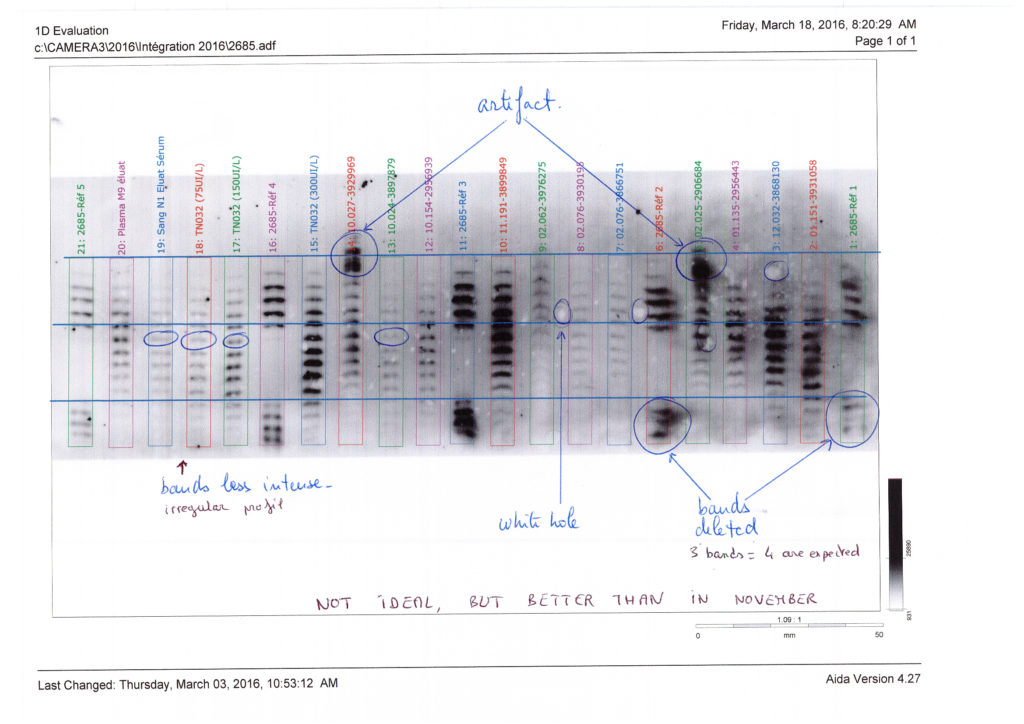 Agence française de lutte contre le dopage – Département des analyses
143 avenue Roger Salengro
92290 Châtenay-Malabry